I keep waiting for that moment to arrive during my engagement when I'm all "squeeeeeee I'm a bride! WEDDING! yaaaaaaaaaay!"
It's getting a lot closer, a little over 5 months away, and I figured that by this point I would have caught the bridal bug. But it just hasn't happened.
This is not to say that I'm not very happy to be engaged, and even happier to have found the love of my life, but I still have yet to truly get it up over the whole "it's my special day" ordeal.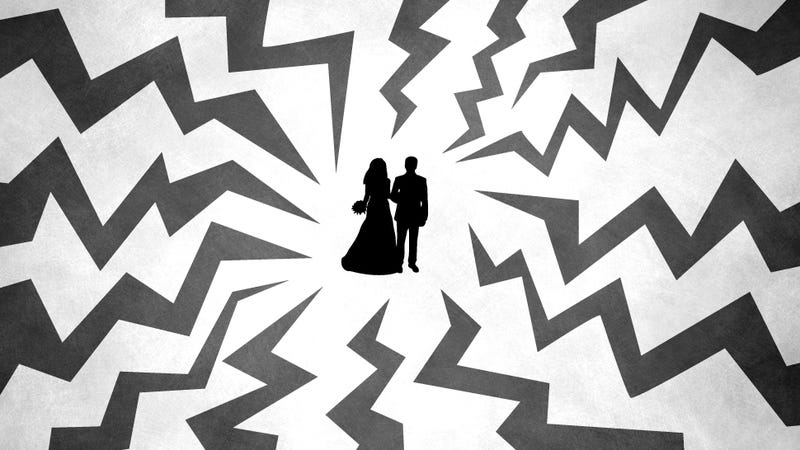 One cool thing did happen Tuesday, when we met with our officiant and started to visualize the ceremony. It's crazy to think about that moment; the act of such strong commitment makes me feel warm and fuzzy.
But other than that, I always feel a bit fraudulent when people ask me how it's going and how excited I am about it.
One physically obvious example of this is the fact that I still haven't started losing weight for the dress. Not even a little bit. It's probably not going to happen, either.
I feel that in order to make it happen, I'd have to turn off all fun having from now until my nuptials and what is the point in that? You don't get engaged so you can suspend your life for several months, do you?
So, I won't be a super skinny, best shape of my life bride. I'm okay with that.
There's also the fact that I go very long periods of time without thinking about the wedding at all. People bring it up and I'm all "oh shit, I have a whole bunch of stuff I should be doing huh?"
Sometimes I wonder what I was thinking going the whole traditional wedding route in general. I never even have birthday parties because the idea of congregating a bunch of people and forcing them to celebrate me has always made me uncomfortable. Why not just take the money we're spending on this party and buy a boat?
That would have been an idea. A literal love boat, if you will.
But then I remember that despite what all the propaganda would have you believe – a wedding isn't just about the bride. There's also a groom involved (or two brides, or two grooms – but rarely ever just one person).
And if ever there was a guy that people enjoy congregating to celebrate, it's Tom. People love that guy. He's a hit. And who would I be to stop all his beloveds from raising a glass to him?
And despite all my child of divorce/fear that everyone hates me issues – I know that there are people in my life who will appreciate the opportunity to celebrate me as well. Or at least to get drunk and grind on someone inappropriate at the reception.
So even though I don't feel that I've exhibited the appropriate levels of giddiness over this process, I'm glad that it's getting closer. It will be a once in a lifetime ordeal. A life changer, even.
And the sooner it comes, the sooner I'll be married to a great guy and headed to Napa to drown all the awkward things I said and did on the big day in many delicious glasses of wine.